UNBELIEVABLE BAKED BUFFALO WINGS By Dave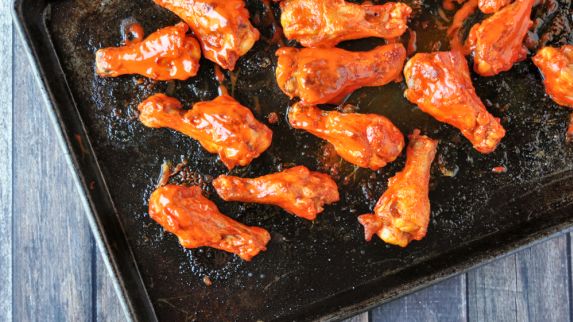 MORE
INGREDIENTS
DIRECTIONS
Fill a large pot half way with water and then add the first 4 ingredients.
Bring water mixture and wings to a boil and then boil for 15 minutes.
Transfer wings to an oven safe container coated with cooking spray. Bake wings on "Broil" (high) for 15 minutes on each side.(For crispier wings, cook longer on each side, maybe 20 minutes per side).
While waiting for wings, combine the Hot Sauce and Margarine in a microwave safe container and cook in microwave for 2 minutes or until melted. (You can cook the sauce longer for a thicker sauce).
When wings are done, shake 'em up with the sauce and enjoy!